We proudly offer four different styles of tents in a wide range of sizes to accommodate the needs of any event, big or small. Tent rental pricing includes setup and teardown. Please refer to our
product catalog
for pricing by tent size and type. Please contact us for assistance determining the tent type and size best suited for your specific event needs.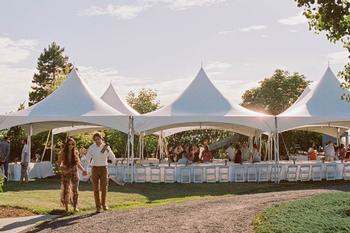 Sculpted high-peak tents that can be joined in a variety of configurations. The peak/center pole is supported by diagonal cables providing a spacious obstruction-free interior space. Highly versatile and perfect for smaller events and event spaces.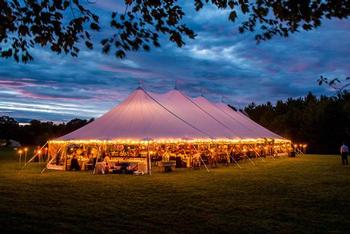 Stylish and elegant, these stunning high-peak tents feature wooden legs and a translucent sailcloth canvas canopy. This unique material enhances daytime event with a warm, natural filtered light and glows brightly during evening events when lit from within.